ENVIRONMENTALLY RESPONSIBLE
With our initiative "Cleaning Without Harming the Environment" Jabez Building Services is a leading commercial cleaning that never compromises on quality of service. All products used comply with official standards issued by the bodies concerned, they are biodegradable and harmless to humans and the environment.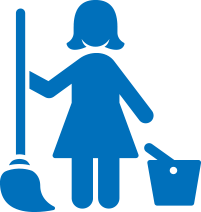 Janitorial 
Services
Our quality system is aimed at customer satisfaction, thanks to compliance with the requirements and deadlines and prices fixed.
For this, our quality system aims to:
Quality assurance of the products and services supplied.
Compliance with the requirements offered to our customers, strengthening confidence in our organization.
Efficient management and control of the delivery process in the cleaning service.
Continuous improvement of processes, procedures and services.
Awareness and motivation of our personnel on the importance of the implementation, development and maintenance of a quality system.
Floor 
care
To wax a floor, is the application of a polymer layer to be treated at high speeds, emerge a shine to seal their molecules and provide a mirror finish.
We are not great believers in stripping a hard surface floor unless the sealer and finish originally applied is either dirty or yellowed, or both.
In most instances, the hard surface floor is best cared for by a regular light scrub and refinish. This is our theory, and usually this is what we do. In our projects, we recommend that a good quality sealer be used in all the public areas where pavers are. It leaves a very rich-looking finish without the high gloss, making people believe it is slippery.
The service basically consist of:
* Personal properly uniformed and identified.
* Material.
* Tools.
* Machinery.
* Personal attention to customers.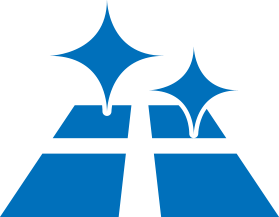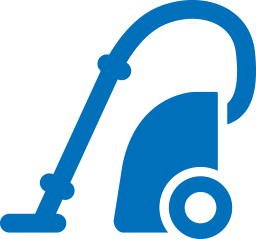 Carpet 
Cleaning
There are five different carpet cleaning methods detailed below.
Method 1. Shampoo (This is the oldest)
Sparkling cleaners are introduced to the carpet surface which then
is brushed down with a rotary machine.
This method has very good agitation for the carepet and is good for those that are high traffic or short hair.
Unless used with another method it does not have extraction and it depends of a good vacuuming once the shampoo is dried. Due to its aggressiveness and the large amount of waste left is not recommended for most residential carpets.
Method 2. Bonnet (dry cleaning)
In this class of cleaning the chemical is sprayed on the carpet, then is brushed with a rotating machine that contains an absorbent cloth, which changes each time it gets dirty. This method has the advantage that allows very short drying times due to reduced humidity. Generally does a good job of cleaning one third of the carpet pile but doing very little in removing dust and sand that damages carpet over time. Because there is no rinse or extraction cleaning is not deep. This type of cleaning and maintenance should be considered including deep cleaning.
Method 3. Dry Foam
This method is very similar to the shampoo, the difference is that the chemical is beaten, to make foam and applied right before the brushes. This allows betterdrying times. This method has the same shortcomings of the shampoo with extra unless a thorough cleaning.
Metho 4. Dry Powder
In this method, a dry product (either in powder or grains) is placed on the carpet, then with a circular brush the product makes contact with dirt, before the carpet is dry, which is surprisingly fast, after that use of a professional vacuum cleaner is required.
Similar to the bonnet, it does a good job cleaning up one third of the hair you see, doing little to remove dirt that lies at the base of the rug. Its weakness is the extraction, if not using a powerful commercial vacuum large number of chemical products can remain and over time it generates more problems.
Method 5. with Hot Water Extraction (Steam)
In this method, hot chemical solution is sprayed with pressure on the area to be treated, this product extracts the dirt, which is immediately rinsed through injectors with very hot water, then pump it all with a powerful vacuum cleaner, all in one step.
Window 
Cleaning
With advanced technology and high security equipment for cleaning glass, we do cleaning and maintenance of all types of glass and windows in commercial buildings and industries. We have the tools, infrastructure and machinery and first class tubular scaffolding that allows us to do a first class job: professional and above all, of high quality.
Also, we have highly qualified and trained personnel to clean up glass, they will be willing to provide professional service and quality to the glass in your building or business to stay like new. Let our staff give back your windows the sparkling clean shine that you are looking for.
Our technicians will examine the infrastructure of your high glass, determining the proper technique for cleaning them.
At Jabez Building Services we work safely, and we provide all our staff the necessary personal protective equipment for cleaning high reach glass and avoid possible accidents. The customer can rest assured with the company that has subcontracted.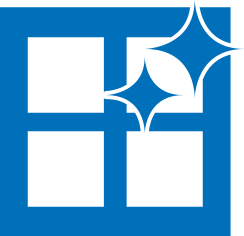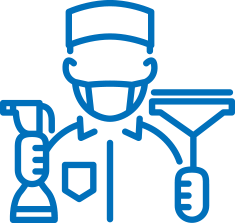 Other 
Services 
- Pressure Washing
- Construction Clean Ups
- Day Porters (English speaking)
- Parking Lot Sweeping
- Handyman Services
- Plumbing Services
Paper 
Suplies
At Jabez Building Services we provide at our customer's request, the highest quality paper supplies at the lowest obtainable price. Let us do the shopping for you.